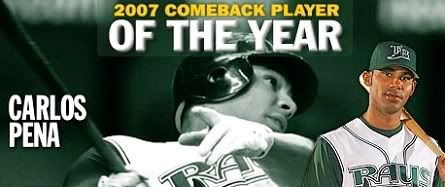 Congrats to Carlos Pena on winning the AL Comeback Player of the Year Award.

Pena's Year .282 AVG. 46 HR 121 RBI 103BB 99 R 1.038 OPS. Also played Gold Glove caliber 1B.

Again Congrats to Los, a great guy and a great player. Hopefully the Rays are thinking long-term with him.